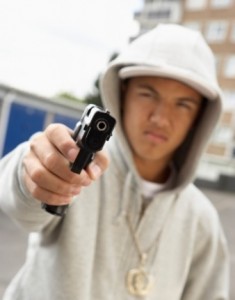 Hopi anja pasa den un session di Aruba Quality Foundation a ser bisa cu poco poco Aruba ta birando un 'community of not caring', un comunidad unda hende no ta cuida y sinti pa otro mas. Ora mi lesa e reacionnan riba e suseso lamentable aki riba 24 ora.com mi ta haja un vishon un poco macaber riba e falta di refleho riba kico ta na rais di cosnan asina.
'Kico ta pasando den nos comunidad?,' mi ta pensa. Con nos por a jega asina leu, cu e noticia cu un hoben a mata otro hoben ta ocashona reaccionnan cu ta indica cu tin hende lo por ta contento cu un hende a mata un otro, pasobra e otro ta criminal toch? Y un otro cu ta bisa pa mata e matado paso prison ta costa placa. No ta mas importante pa nos pensa kico por ta e tendencia y desaroyonan den comunidad cu ta ocashona matamento y reaccionnan sin emocion?
• Kico nos tin di mas den nos comunidad y kico ta falta nos?
• Nos ta un comunidad mucho chikito pa imita paisnan hopi grandi?
• Kico ta e cosnan cu ta ocupa nos mente y curason?
• Con hopi nos ta practica loke nos ta predica?
• Kico nos por stimula mas y kico nos por elimina mas?
Tin ora mi no tin ni gana di scirbi mas riba temanan negativo. Pero mi afinidad pa mi comunidad ta pone mi cuminsa scirbi maske mi lo ta desea di hasi algo otro.
Na e momento aki mi tampoco tin e contestanan, pero mi lo kier pa cada hende refleha un tiki den nan mesun bida, famia y circulo di influencia kico nos por contribui pa hasi di nos pais un dushi tera atrobe? Un tera unda hendenan ta biba den harmonia y respet cu otro.
Juan Kock ta un ser humano mescos cu cada un di nos. E ta yiu di mama y tata, ruman di, tata di, amigo di…
Podise un dia tabatin un mucha chikito cu no tabata haja suficiente atencion of carinjo. Podise cada dia tin muchanan cu no ta haja atencion ni carinjo… podise tur dia tin muchanan cu no ta haja un sunchi, un sonrisa pero grito tur dia di nan bida… Si abo por hasi e diferencia, no keda sin hasi'e! Duna amor y atencion positivo pa evita cu mas morto mester cay. Nos por miho!
Pas na Juan su alma y condolencia na su famia y amigonan.