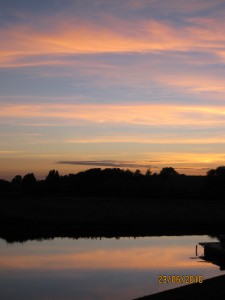 Balornan Universal…
Kico ta FE?
Biba cu FE ta nifica… laga bay miedo…
Mescos cu Gracia, nos tur a yega di topa cu 'Fe', na un momento den nos bida. Nos por topa cu 'fe', den momentonan di speranza, di alegria, di expectativa, pero tambe den momentonan tristo, di desolacion, unda e unico cos cu ta resta nos ta…nos 'fe'. Fe den algo mas grandi cu nos…fe den un 'forza superior… fe den Dios…fe den un mundo mas miho…fe den nos yiunan, pero atrobe…'Kico' realmente ta 'fe'?
Fe, mescos cu Gracia ta cosnan cu bo ta sinti y cu hopi bez ta dificil pa describi den palabra. Segun Enciclopedia Encarta, fe ta: ' Un actitud di paden, un conviccion of relacion di confianza entre e hende y un Dios Supremo. Den tradicionnan religioso ta mara fe hopi na e gracia di Dios, cu ta e seguridad interno of actitud cu Dios semper lo duna nos su amor…
Con pa traha cu fe den nos bida diario?
Un di e rekisitonan pa traha cu fe ta talvez pa nos laga bay miedo, laga bay tanto cos cu ta stroba nos.. Encyclopedia Encarta ta bisa cu : `Fe tin di hasi cu loque bo ta kere aden, pero…e ta bay mas leu cu esaki. E ta bisa cu fe ta yuda esun cu ta kere, pa transede limitacionnan y crea bon obra. E definicion mas popular cu nos conoce ta di e Testament Nobo, den Hebreu 11:1 cu ta bisa: `Fe ta e siguransa den e cosnan cu nos ta spera, e conviccion di cosnan cu nos no a wak ainda…" (p.e. Bida Eterno)
Nos por ripara cu nos tin falta di fe?
Si, pasobra hopi bes nos fe no ta asina grandi cu e ta bira un 'entrega total' cu nos peticion lo ser otorga. No ta cuestion cu nos ta duda cu Dios ta Todopoderoso y cu e por tur cos, pero 'ami' ta duda cu e lo otorga AMI mi peticion specifico. 'Ken ami ta pa Dios cura mi di un malesa.of pa mi sali for di un situacion preocupante.. of pa e yuda mi yiu sali for di droga? Den henter mundo grandi ken AMI ta pa mi peticionnan ser concedi? Acaso bo a yega di pensa : Ken ami NO ta pa mi peticionnan no ser concedi" … un cuestion di fe!
Y di otro banda, con hopi nos mes ta desea e cosnan cu nos ta pidi for di henter nos curazon?
Biba y actua den fe:
Esaki ta un actitud den cua bo ta laga bay of entrega bo mes den 'Fe total'. E mesun actitud aki 1o ta bo guia pa haci 'exactamente' loque bo tin cu haci, sin cu bo mester di perde tempo pa worry, un pasatempo favorito cerca hopi hende. "Worry', preocupacion ta un desgaste di energia cu no ta contribui cu nada positivo den ningun situacion. Corda cu ora lama bira bruto, ta esnan balente lo yega tera sano y salvo.
Ora bo tin fe, no tin algo cu bo no por logra maske esaki ta parce imposibel, maske tur hende ta pensa lo contrario. Tin ora ta parse cu bo no ta logrando hopi, pero en realidad cada paso chiquito, con chiquito cu e por ta, mester ta un prueba di bo fe. Y mas bo bay paden y realmente alimenta e forza, e candela di fe, mas rapido bo lo wak e diferencianan desea. Mas lihe bo laga bay, e miedo cu ta un di e enemigonan mas grandi di fe, `mas' lo bo bay dilanti den confianza, cu forza y cu amor.
Ta importante pa realiza cu fe ta un sentimento cu bo tin den bo, no ta algo cu bo por haya. Bo tin fe of bo no tin. Dios no por `duna' bo fe, e por yuda bo engrandec'e si, pero e no por duna bo loque bo no tin. Ora bo tin fe y bo ta pidi asistencia pa engrandece bo fe, bo lo ripara cu bo determinacion tambe ta crece. Realiza cu bo tin e poder di fe den bo y cu tur loque bo tin cu hasi ta…hasi uso di dje. Fe no ta di bo, pues e no ta algo cu bo por pose'e, e t'ey pa bo us'e … pa bo mes y pa otro, basta bo us'e cu pureza di intencion y cu un bon proposito.
Fe por cambia bo bida?
Fe por yuda nos kita nos miedo, nos dudanan, nos desconfianza y otro cualidadnan negativo cu por stroba nos pa logra nos propositonan den bida. Fe bon usa, por yuda nos desaroya nos cualidadnan positivo, manera determinacion, confianza, forsa, curashi y sabiduria. Fe ta e conocimento y realizacion di ken bo ta y kico bo ta haciendo na e mundo aki… basta bo laga bay loque mas ta strobabo: miedo.
Un sabio a bisa: "Fe ta asina podersoso cu no solamente e ta move seronan, pero tin e forsa pa pone nan tambe unda cu no tin!'