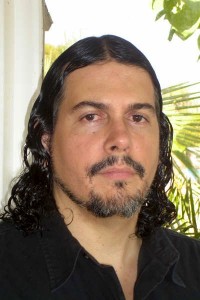 Amor ta un tema cu ta toca nos tur. Hopi di nos ta busc'e den e amor cu nos ta 'spera' di e otro, pero e amor berdadero ta sinta den loke nos ta encontra ora nos ta liber di berdad, liber di expectativanan pa cu otronan den nos bida. Esaki ta hiba nos na un conciencia cu por yuda nos pa topa e amor di un nivel mas halto. Den griego nan ta yam'e 'Agape' e amor incondicional, cu no ta discrimina, ni husga. E ora bo ta cla pa tur tipo di amor, paso bo no ta'depende' di otronan mas, bo no ta bira e catibo ni e adicto mas…bo ta liber…pa amor di berdad.
Tur hende tin un deseo profundo pa ta felis. Ta e forma con nos comunidad a domestica nos y hasi nos hopi bes adicto na cosnan material y deseonan cu ta pafo di nos a crea asina tanto relacionnan di dependencia.
Mi ta felis, si e otro acepta mi, si e otro stima mi… Y asina nos por perde nos mes, mescos cu e storia di e bichi y e barbulet…
Hopi bes nos ta busca solucionnan pa cosnan cu ta bay robes den nos relacionnan serca otro hende of serca instancianan cu nos ta spera cu por yuda nos, paso nos ta evita di hasi e buskeda den nos mes. Nos ta evita pa acepta cu e causa di nos dolornan ta den nos mes y no den e otro. Hopi hende den nos comunidad ta den buskeda di un bida cu tin mas sentido berdadero. Esaki no ta mara na un edad, ni status specifico. Hopi bes nos ta kere cu adiccion tin di hasi solamente cu droga, pero cada bes cu nos ta sinti e 'necesidad' pa algo of un hende pa yena nos bashi, nos ta hasi nos mes dependiente di e otro y ta creando un actitud adictivo.
Cada bes cu mi ta sinti cu 'e otro' no ta duna mi atencion, mi mester puntra mi mes dicon 'ami no por biba sin atencion di otro'. Dimitri ta bisa: 'Y ora e persona ta cla pa wak paden ta cuminsa un proceso di cambio den e persona, paso e ta wak paden y no pafor di su mes mas. Awor e ta cla pa e dialogo cu su mes. Asina nos ta haya mas y mas ciudadano cu ta mishi cu esencianan y podernan hopi halto. E podernan cu ta yuda nos pa biba sin miedo, cu fe y den un dialogo continuo cu nos mes y cu divinidad. Cu otro palabra den un forma cu ta transforma bida di berdad".
Majan nos ta conta bo 'E storia di bichi y e barbulet'…