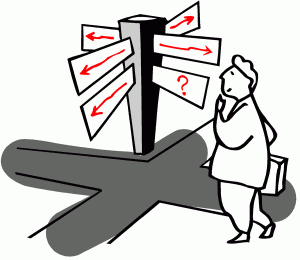 Tur momento den bida ta un momento di escogencia. Mi ta corda cu na un momento cu mi mester a tuma un decision  determinante, un amigo a bisa mi algo cu semper a keda graba den mi mente.
Esta: 'Corda cu tur loke un otro hende hasi bo, ta abo mes ta permiti pa sosode'. Pasobra como un ser humano bo tin e libertad pa scoge con pa reaciona riba cualkier asunto. Si un hende bisa bo un palabra pisa bo por scoge pa rabia of pa keda den bo propio balor sin sinti ningun ofensa. Y aki a cuminsa un proceso largo pa los mi mes di situacionnan indesea den mi bida.
Esaki ta momentonan cu nos tur ta haja nos mes aden den bida. Y nos tin cu scoge. Hopi biaha nos ta scoge sin pensa profundo riba e cosnan di balor di berdad. Kico e consecuencia di loke mi ta scoge ta pa mi mes, pa mi famia y mi pais? Kico e consecuancia lo ta aki 5, 10 of 20 anja? Bay paden un rato y reflecciona riba kico ta bo norma y balornan. Y laga esakinan ta e guia den loke bo ta scoge cada momento.
Bo por cambia bo mes dor di ta mas critico y observativo cu bo mes. Tambe pa decisionnan cu ta regarda bo famia y henter un comunidad. Gran parti di Mundo ta den un crisis di norma y balornan.  Tin ora mi ta puntra mi mes si nos tin un les di sinja di e situacion aki.
Nos cada un por cuminsa hasi e diferencia….AWOR… ora nos scoge pa cosnan cu ta cuadra cu nos norma y balornan di mas halto den bida…
Bo a pensa di berdad, berdad kico eseynan ta?!….