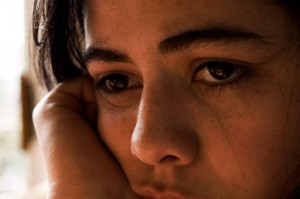 Por ta ya caba bo a dal un dushi banjo of bo a lesa bo buki favorito of bo a resa, pero toch bo no por pega sonjo.
Tin hopi motibo pakico bo no ta drumi bon. Si bo a caba di pasa den un experencia traumatico y bo ta pasando den hopi emocion, ta masha normal cu bo no ta drumi bon. Pero pa majoria hende preocupacion ta e motibo principal pakico nan no ta drumi bon.
Podise bo no por hasi masha hopi na e problema mes, pero aki nan tin algun tips cu por traha pa bo:
1. Esaki ta un ehercicio leuk, pa bo hasi'e cu 2 hende. Busca un hende cu bo ta confia. Si bo no tin un hende cu bo por confia, realisa cu ta bon pa bo busca amistad cu bo por confia. Si ta necesario, busca judansa profesional. Sinta cara cara pa otro y pone un holoshi pa ring despues di mei ora. Abo ta cuminsa conta e otro persona tur loke ta molestia of preocupa bo. E otro persona ta scucha y tin tur atencion pa bo den e mei ora aki. E ta sacudi su cabes y ta scucha cu su curason, pero no ta duna mucho comentario. Despues di mei ora boso ta cambia e rol y abo ta scucha e otro cu mes tanto atencion. Bo por palabra pa hasi esaki un biaha pa siman of pa luna. E ta alivia!
Majan nos ta duna bo un otro ehercicio… corda bin bek!