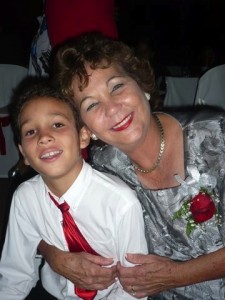 Tin ora mi ta puntra mi mes, di con parse cu nos a aleha asina tanto di e cosnan aki…e cosnan chiquito cu tin un significacion asina grandi den nos bida. E tempo cu nos hopi bes no ta tuma mas pa disfruta un rato di e cosnan simpel di bida. Cosnan manera sinta un rato den silencio pafo di bo cas y disfruta di e naturalesa cu ta rondona bo. Cosnan manera tuma tempo un rato pa un dushi combersacion… E tempo cu nos no tin mas pa pensa riba e cosnan cu ta kita nos alegria di bida. E cosnan cu ta hasi nos malo. Ultimo dianan mi tabatin basta contacto cu hendenan cu ta papia riba salud y malesa y hopi di nan ta busca un otro forma pa anda cu e cosnan cu ta hasi nan malo. Of miho bisa, nan no kier ta malo mas. Of…nan no kier pa kita nan malesa na un forma forsa cu anti-biotica. Hendenan a bira hopi mas conciente y nan kier sa y compronde pakico nan ta bira malo. Nan kier sa si den nan cura tin un yerba medicinal cu por cura nan. Nan kier compronde, pakico nan ta bira malo y con pa evita cu nan ta bira malo.
Talves si nos tuma un tiki mas tempo pa nos 'biba' y disfruta e cosnan simpel di bida…nos lo bira menos malo? Esaki ta un pregunta hopi interesante y den hopi estudio ya a conclui cu hendenan cu ta biba un bida balansa, unda ta traha tempo pa mas cos cu solamente trabao y diberticion tin un miho calidad di bida. Hendenan a bira manera adicto na trabao y a perde e contacto cu e mundo di naturalesa, e mundo di comunicacion humano, e mundo pa sirbi otro, e mundo pa tuma tempo y scucha e hendenan cu nan ta stima, no solamente cu nan orea, pero cu nan curason… Nos a perde contacto cu e mundo di silencio y ta yena nos mundo cu tur sorto di desorden cu ta stroba nos di scucha…di tuma tempo pa bida mes…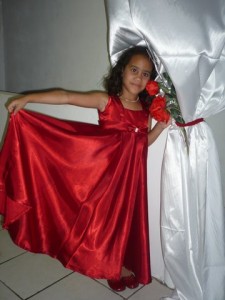 E cosnan cu tin balor real den bida… tin ora nos ta siña aprecia nan  ora cu ta mucho laat…Nos yiunan cu ta nos tesoro y regalo di bida di mas grandi…nos ta trese nan na mundo yen di alegria… Despues di algun siman…hopi bes nos bida ta sigi…nos ta sigi cu nos trabao y nos ta laga e guia y educacion di nos yiunan den man di otro hende. Hendenan cu tur bon intencion, cu ta duna nan cariño y guia, pero nunca mescos cu nos como mayor lo por duna nan. Paso, pensa bon, ken lo por stima un yiu, mes hopi cu su mayor??? Nos ta parse di ta biba den un mundo unda e norma y balornan di henter mundo ta bahando dia pa dia na un velocidad cu ta mata nos. Nos ta biba den un Aruba, unda tin hobennan di menos cu 20 aña ya a hasi mas cu un aborto, pa evita cu nan ta haya yiu. Esaki ta e secretonan di hobennan, cu nan ta conta solamente ora nan tin confiansa real, cu nan sa cu e mundo adulto lo no traiciona nan of husga nan. Paso hopi biaha nan no sa miho, kico pa hasi. Ni unda pa bay cu nan deseperacion… Nos ta biba den un mundo unda nos ta papia habri cu nos hobennan riba temanan manera sex, droga, criminalidad, violencia, paso nan ta temanan interesante. Talves ta mesun importante y necesario pa nos papia na un forma habri riba temanan manera confiansa, respet, amor, humildad, asertividad, amor pa bo mes. Temanan cu no ta asina espectacular y popular, pero si hopi fundamental den formacion di e caracter y personalidad di nos muchanan y hobennan. Tin biaha no ta e cosnan grandi ta hasi e diferencia necesario den un comunidad of den bida di un hende. Tin ora ta juist e palabra di apoyo cu a habri un caminda of un porta. E simia cu nos ta planta den e mente y curason di e otro cu talves ta duna su fruta despues di hopi tempo, pero cu a duna un alivio y motivacion pa sigi padilanti. Ta e cosnan aki ta e cosnan di balor real den bida…cosnan cu nos no mester laga bay perdi…cosnan cu ta pone nos compronde miho…e esencia di bida…e balor di bida cu ta duna felicidad berdadero…Abo ta cla pa cuminsa…awe???