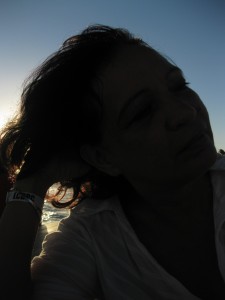 Awe mi tabata mira un programa di Comprondiendo Bida cu mi a graba hopi anja pasa cu Ramiro Richards. E tema tabata 'Ora droga drenta nos cas'. Un combersacion di curason pa curason cu un persona cu a jega na e parti mas abou den drogadiccion y a sa di recupera pa awe e ta un ciudadano respeta.
Cu hopi sinceridad Ramiro a comparti cu e motibo pa su persona a cay den drogadiccion ta e sentimento di 'Algo cu a falta den mi bida'… Ramiro ta sigi bisa 'E sentimento cu mi ta parti di algo of di un hende…' Esaki ta pa un mucha importante, pa sinti cu e ta parti di un famia. Pa e sinti e calor y aceptacion. Cu e ta bon bini den un famia. E ta bisa: 'si e no ta sinti esaki e ta bay busc'e otro caminda… y un caminda facil awendia ta den droga.'
Ramiro ta bisa cu no obstante tur e atencion y cuido cu nos ta haja di nos famia, hopi di nos a sinti un falta di algo mas. Un band mas estrecho, e sentido di 'pertenece', di seguridad…

For di 2 of 3 anja, e band aki mester ta presente cerca e mucha… e cuido y carinjo aki ta e coneccion di curason cu su tata y mama. Esaki ta keda graba den su mente… e sa cu eynan e ta safe, e seguridad cu nan ta stim'e. E siguransa cu e tin un coneccion di curason cu nan. Una bes den puberteit, si e no tin e coneccion ey, e lo busc'e otro caminda.
'E algo cu a falta den mi bida'… ami, Ingrid a pensa riba e frase aki… y ela penetra te den e profunidad di mi ser… ela pone mi pensa di con desde cu tur dos major a cuminsa traha fulltime, e consumo di droga a aumenta asina drastico. Dicon desde cu tin asina hopi mas divorcio… desde cu nos no tin asina hopi tempo mas… pa hasi cosnan hunto…tin asina mas tanto expresionnan di violencia y falta di respet pa otro den nos comunidad…
Temponan a cambia, bida a cambia…pero tin cierto cosnan cu a keda mescos… of a bira mas pio?
Kico ta e cosnan di balor real den bida? Podise cosnan pa pensa riba dje?