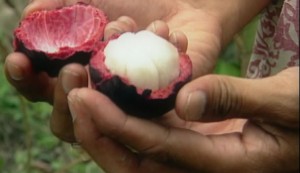 VEMMA ta un programa di nutrishon diario kompleto y potente ku ta prove'e e vitamina y mineralnan nesesario ku dokter ta recomenda pa un curpa saludable.  No tin nada pa sustitui fruta y berdura fresco. Pero si bo estilo di bida agita ta stroba bo di haja e nutrishon diario, VEMMA ta bo "seguro di salud" na moda di papia, ku ta yuda bo kubri kualke defisiensia den bo nutrishon.  E producto Vemma cu a pasa dor di estudionan clinico ta ensera:
• Formulashon medico diseña pa un dokter cu a combina ciencia oriental y occidental
• Mas cu 65 di e mineralnan mas importante pa bida
• 12 vitamina completo

• Proteccion anti-oxidante superior
• Mangosteen, un fruta excepcional rico na fito-nutriente cu ta duna support na tur organo y funcionnan den e curpa
• Aloe Vera organico, rico na glico-nutriente, conoci pa su  efecto positivo riba e sistema imunologico
• Te berde organico sin cafeina, conoci pa su efecto benefisioso riba organo y sistema imunologico
• Un formula likido cu e curpa por apsorba mesora (casi 100%ckla pa e curpa apsorba)
Tur e poder di VEMMA ta concentra den su forma likido cu ta smak dushi, ta agradabel pa bebe y mucho mas facil pa e curpa absorba cu cualke otro pildora of capsula. Tur loke bo tin mester ta 2 ons un biaha pa dia, pa bo tin e nutrishon completo. Esaki ta pone ku no tin nesesidad di usa niun otro suplemento nutrishonal adicional.
Depende di bo edad of estilo di bida, VEMMA ta duna bo cuater (4) opcion diferente kon abo por usa bo VEMMA na bo combinencia. Miho ainda, bo por logra haya bo VEMMA pornada!
Yama nos oficina na Aruba na VitalChoices International N.V. / Paradera 151-C Suite 1, ARUBA / Tel. 583-8588 / E-mail: vitalchoices@gmail.com y tuma informashon.
Tambe por tuma contacto cu un di nos hopi distribuidornan na Aruba.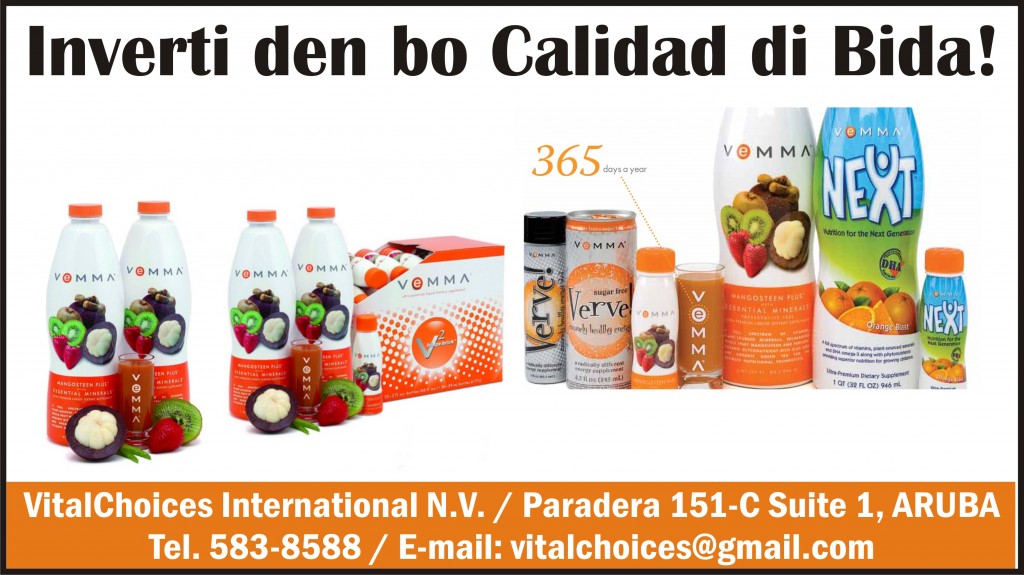 Loading ...