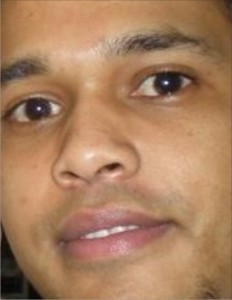 Un contribucion di Al Figaroa.
"Che! Ouderwets! Ta ki beneficio mi lo tin cu e pensamento ey. Bo ta pega den pasado cu yen di miedo pa acepta cambio. Bo ta keda papia di historia cual ami no tin parti den dje y sobre todo, niun tiki ta interesami. Tempo ta luhoso pami y cada minuut di dia ta costami puro risa. Si abo no kier balota bo tempo, ami mi mucho menos lo kier gasta dimi ariba bo".
Siglo binti un, un cambio grandi, specialmente den e multitud un generacion nobo, producto di nos atribuito. E unico cos cu nos ta hasiendo ta bringando y multiplica. Trapando otro, chercha y scupi na suela. Guera, destruccion soberbia. Unda nos balor a keda? E respet pa nos prohimo! Unda e balansa a keda pa wanta nos na suela? E ta basa riba tempo y amor? Speculacion lo bisa cu amor no ta muriendo pero simplemente ta tumando un otro direcion. Algun dia muriendo, algun dia naciendo?

Asina tin diferente storia cu por justifica e berdad. Perdida di tempo y amor ta bin pa medio di separacion, dificultad, morto, prome amor of engaño.Y bo sa, bo a scuche ta paso of bo a simplemente pasa aden. E ta trece recuerdo, tanto bon y malo.
Separacion, si separacion, divorcio palabra doloroso. Mayornan a separa y divorcia y e lastima ta e pober yui of e yuinan cu a keda atras, cu ta absorbe tur e culpa riba nan sin tin ningun derecho y sobretodo, nada di haber.
Dificultad, di esey tin dimas. Bo tin asina tanto debe cu e pensamento ta yega, pa pone un fin na dje of bay abou cune. E ta parecido na e munda di droga, unabes bo drenta ta dificil pa sali. Bo ta garganta profundo den dje casi hogando.
Of Morto, un dolor di tur dia. Nos tin di carge paso un dia nos dia tambe lo yega. Un dia tristo y inespera, pero e ta yega. Cuanto nos a perde caba y cuanto mas nos tin di perde. Alguno ta husto, alguno ta misterioso y alguno ta incomprendibel. Sosega mi bunita subrina, aunke nunca bo no a wordo otorga, e parti bunita di bida.
Prome amor, ta conta pa cualkier cos! E amor pa cuminda, e amor pa mi mayornan. Amor pa esun perdi, amor pa esun haya. E prome y unico amor cu ta ponebo cay na rudia y pidi pa abo bira e unico den su bida. E unico pa planta bo simiya y gosa di e fruto y alegria. Pero hopi biaha tin un estorbo, un …
Engaño, e parti mas doloroso. Como cu e por cubri tur e temanan menciona como nada, e ta keda esun mas peligroso mas indesea. Separacionnan ta cuminsa na engaño, y dificultadnan ta debido na pendejada. Morto rara bes ta un engaño pero varios bes no na su lugar, bidanan ta wordo arastra, muchanan hoben kiko tin!, mayornan por fabor educa! Pero nos prome amor lo carga tur cos. E simpel amor pa nos mes, E sosten, E pakiko di nos mes, lo supera tur obstaculo. Un amor asina fuerte cu raramente lo por gaña nos mes.
"Y pa esey tin tempo … tin tempo, nos tin un dia mas …"
Pero sin tuma tempo pa considera e pakiko, nos nunca lo no alcansa e pasobra. Cambio y tempo, con pa abrase y tume? Cu man abierto y su consecuencianan of cu curason sera y sufri e castigonan? Lo tuma tempo pa recura, sigur cu si y logicamente lo laga algun daño atras. Nos Spirito practicamente lo keda marca pa bida, pero hey, no ta esey ta parti di bida cu nos mester supera, sin tene miedo y sigi lucha? Algun momento lo ta cruel y lo no tin pordon. Segun tempo pasa bo lo perde, y asina tambe gana. Si bo tin algun duda of dos, bo semper por consulta bo Karma, duna y ricibi. Tuma tempo, duna amor of duna amor y cu tempo e lo bolbe serca bo.
"Che? Ouderwets? Loke abo ta pasando aden, no ta nada compara di loke hopi a pasa aden. Bo manera hastro ta bisa hopi di bo pasado y ta duna un mirada den bo futuro. E cambio y historia cu bo no kier acepta, lo afecta bo bida, for e momento aki te cu mayan". Abrasa tempo y amor, esey ta tur loke nos mester!
Marca pa bida, Vivere! Vivere!, unda nos passion a keda?
Autor: A. Figaroa ©