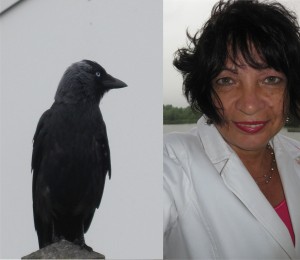 Dedica na tur e yiunan di Aruba…
Pa hopi anja, hopi di nos ta wardando riba permiso. Ami tambe….
Mi a warda riba confirmacion y ok di tal hende of tal instancia pa bisa mi si mi idea ta ok pa mi por sigi. Mi a warda hopi anja en vano, sin cu e permiso a jega.
Y na cierto momento den mi bida, circumstancianan a pone mi realisa esaki asina cla.
Mi a warda asina hopi anja riba permiso, pero di ken eigenlijk?
Y di berdad, ken por conoce mi idea, sonjo of ilushonnan miho cu mi mes, cu nan por bisa mi cu mi ta suficiente sabi of bale la pena pa mi bay p'e?
Den realidad di bida, tanten mi no ta hasi danjo na otro hende y na creacion, mi ta liber pa hasi loke mi ta desea… mi a cuminsa realisa poco poco. Mi ta OK…

Pakico nos ta warda te ora un otro hasi loke nos kier a hasi hopi tempo pasa, pa SA cu e ta OK? Cu e ta traha? Ken su permiso mi tin mester?
Kere mi, sinja di mi… Si bo ta kere cu algo ta zona bon, hasi'e si bo ta kere aden. Podise e no ta funciona, pero sikiera bo a purba.
Y e punto mas importante ta cu bo a hasi algo den pleno libertad. Bo a scoge pa bo sonjo, pa bo projecto!
No warda riba e permiso, sino DUNA bo mes permiso! Tuma permiso pa ta bo mes… coy e idea brijante ey y hasi'e!
Duna bo mes permiso pa hasi cosnan cu nunca bo a tribi di hasi!
Stop di pensa, kico otro hende lo pensa di bo! Pensa grandi, hopi otro hende a hasi esaki prome cu bo y a logra! Scucha e bos di exito y speransa cu ta supla poco poco den bo orea.
No warda! No tarda…
Make something happen.
Bo por hasi'e! E ta OK.
Asina e workshop 'Wellness cu Puro Naturalesa' a nace…Hopi anja pasa y e ta OK!