Nos ta biba den un periodo unda media ta determina pa gran parti kico nos ta pensa y sinti.
No ta pornada ta bisa cu Media ta e di cuater poder den un pais.
Si nos mester kere Facebook como e media cu tin un di e podernan mas grandi di mundo, nos tin cu kere cu majoria hende cu ta pone mensajenan ta biba den un mundo paradisico.
Toch cada un di e personanan aki probablemente tin nan preocupacion, dolor, problema y retonan den bida.
Pero nos no ta pone esey, pasobra nos no kier pa otro sa. Of nos no ta haja cu esey ta pas. Of nos no sa con pa bis'e.
Pesey awe mi kier bay bek na un buki chikito cu mi a cumpra pa mi nietonan "e Prins Chikito'.
Un buki jena cu sabiduria simpel pa chikito y grandi.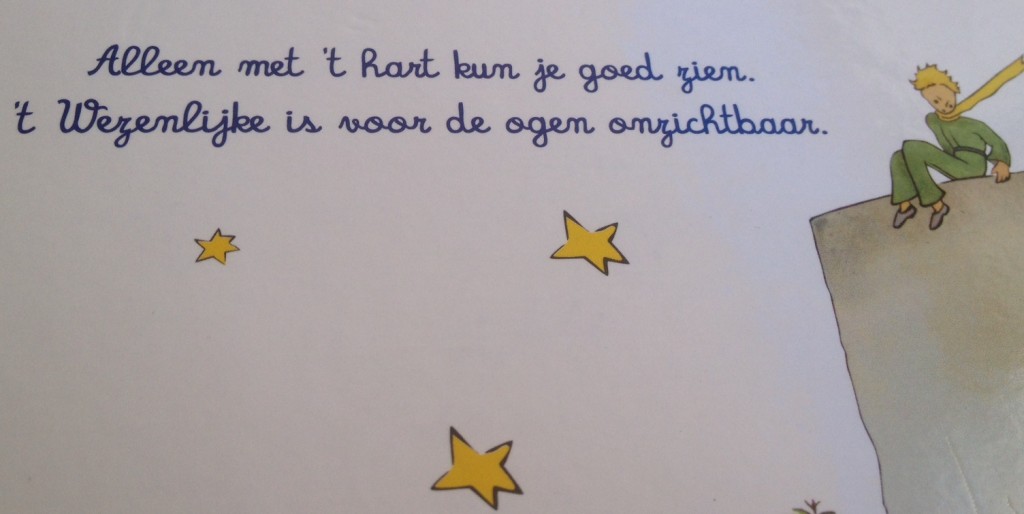 E prins ta bisa "Solamente cu bo curason bo por mira bon. E esencial ta invisible pa e wowonan."
Les'e y pensa un rato pa bo mes "kico e ta bisa mi"? Awor usa bo curason pa mira y scucha y dicidi. Con abo kier pa bo bida ta e fin di siman aki? Kico ta e cosnan di balor pa bo, bo famia, bo pais y bo mundo? Den kico bo por hasi un diferencia? Y mas importante, no kere tur loke bo ta lesa, scucha y wak den media. Usa bo inteligencia Divino cu nos cada un ta pose'e.
Y awo Tribi y Actua! Bon fruta ta bin solamente si nos ta cuida y stima e mata.
Pasa felis fin di siman.
Ingrid Werleman, pa www.comprondiendobida.com