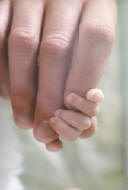 Mi a reconoce hopi berdad den e buki 'Feal the Fear and do it anyway' di e psicologo dr. susan Jeffers cu mi ta comparti aki bou.
Confronta nos miedonan nunca ta mes espantoso cu e miedo inconciente su tras cu ta laga nos sinti nos mes indefenso.
Lesa esaki un biaha mas, pasobra e ta por ta un tiki complica pa acepta. Experencia ta mustra cu tardi of tempran bida lo presenta nos cu situacionnan cu ta saca nos for di nos comfort di bida. Mas indefenso nos ta sinti nos mes, mas grandi e miedo inconciente cu ta terorisa nos. Hopi hende ni kier pensa mes cu un dia nan lo haja nan den un situacion cu ta kita nos seguridadnan den bida.
Hende ta bira panico si nan lo djis pensa riba e posibilidad cu un dia nan casa cu semper a mantene nan muri. 'Kico mi lo hasi e ora? Nunca mi a worry pa profundisa mi mes den su trabou." Of pensa riba hendenan cu semper a hasi e mesun trabou y nunca a hasi un of otro curso. Si nan perde nan trabou…kico lo pasa cu nan? Seguridad den bida tin su bentaha, pero anticipa riba situacionnan cu por presenta nan mes, tin mucho mas balor pa nos calidad di bida.
Asina e buki ta conta riba un senjora cu a haj'e confronta cu un malesa cu a paralisa su casa cu semper a percura pa tur cos p'é. Su mundo a cay den otro y miedo a paralisa su bida emocionalmente. Obligatoriamente e la haj'e obliga di sinja con pa juda su casa y kico pa hasi pa sostene su casa den su negoshi. Den e proceso aki e la corda riba tur e momentonan espantoso cu e tabatin den pasado ora e pensa riba e posibilidad cu por ehempel su casa muri prome cun'é. E la pensa bek riba e discushonnan cu e tabatin cu su amiganan riba e tema aki y e ansha y miedo cu e la sinti. Pensando bek riba tur e miedo y ansha aki, e ta realisa cu si e lo mester a contesta awo, e lo contesta: "Mi lo hasi loke mi tin cu hasi'…
Algun dia pasa mi a tribi di participa na un biahe di 1100 km di Hulanda pa Alemania riba un motor. Riba highway nos tabata core 180 km pa ora y den e seronan nos tabata wak abou den e abismonan. Mi a priminti cu mi lo bay y mi a cumpli, jen di miedo na comienso. Y mi tin cu admiti cu mi miedo grandi na comienso di e biahe a bira un comfort hopi grandi na final di e biahe, te cu mi a cuminsa encanta e libertad riba e motor. Mi kier comparti e experencia aki, pasobra den mi miedo mi ta reconoce e miedonan cu hopi di nos a lanta cu ne…y hopi biaha e miedo ta mas grandi cu e accion mes. Asina mi ta pensa cu aunke ainda mi tin mas situacionnan den mi bida cu mi no ta enfrenta, mi ta realisa cu mi lo tuma e accionnan necesario pa surpasa cada un di nan. Miedo ta un mal maestro… e ta mantene bo como su prisonero… y mi a nace liber… y bida ta balioso… y mi ta stima bida…