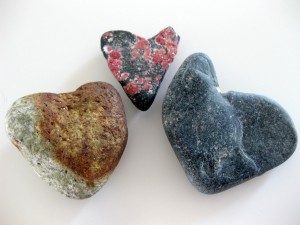 Lesando e buki 'Home with God' di Neale Donald Walsh, mi ta haja contesta riba mi preguntanan di bida. Preguntanan cu ta bay na e esencia, e sentido di bida. Den momentonan profundo mi ta puntra mi mes dicon tin asina tanto sufrimento den mundo, tanten cu nos cada un ta un fuente di amor. Un fuente cu cada momento nos por usa como un herment pa juda un otro, pero tambe nos propio crecemento den bida. Asina nos ta juda diseña e 'tapijt di Dios', e projecto den cua nos cada un tin un rol, unda cada un di nos tu un hilo y mas…  Esaki ta duna mi pas, e ta aclarea e sentido di bida pa mi.
Mi sa cu niun hende ta biba por nada y cada un di nos tin un rol den e destino y producto final di bida. Nos cada un ta parti di e creacion y na tambe un creador di e direccion den cua mundo ta bay.
Esaki ta duna ami y abo un poder positivo y ta hasi nos conciente cu nos por scoge…. Scoge cada dia pa pone nos bida como un hilo cu ta juda soluciona e cosnan negativo cu ta tur rond di nos…cu un smile, cu un bon pensamento, cu un bon accion… Tur esaki no ta un poder fantastico cu bida a regala nos???
Berdad nos ta nada mas cu un rosea cu biento ta hiba. Of poco compara cu 'otro hendenan' mas importante, cu e mundo y universo asina  mas grandi cu mi… Pero si mi ta un hilo den e tapijt di Dios…con importante mi ta direpente???
Podise ta bon pa mi realisa cu no tin bida cu ta existi por nada…pa un eror di naturalesa…nos tur tin sentido y balor. Cu no ta den e 'cosnan grandi' e milager ta sinta, pero den e milagernan chiquito cu nos 'cada un' por hasi tur dia…dor di lanta mainta y dedica nos bida na 'sirbi' bida, ta positivo, pidi despensa pa e foutnan y dolornan di pasado. Podise nos por juda crea un miho mayan, dor di crea un miho 'awe' den cada momento cu nos ta biba, cu nos ta existi…Cuanto mi ta bal?  Mes tanto cu e amor cu mi por duna…