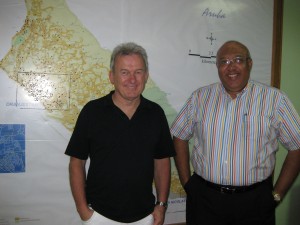 Aruba Human Resources Association cu workshop interesante riba 'zeven bronnen van arbeidsvreugde', e siete fuente di orguyo y placer den trabou.
Desde comienso di humanidad trabou a hunga un rol importante den bida di e ser humano. Trabou tabata un proceso hopi individual,  si nos  corda tempo cu trabou tabata un ofishi. Nos por corda cu nos a sinja tocante di  'gilde', conoci pa nan dedicacion na nan ofishi. Esaki tabata tempo cu un hende tabata traha un holoshi di comienso te fin, pa menciona un ehempel. 

Na momento cu nos a automatisa trabou mas y mas, e trahado a aleha tambe cada biaha di e orguyo y placer di crea e producto final. Aki nos por pensa riba e trahadonan den fabrica cu cada un ta pone un schroef den un producto cu finalmente ta bira un television pa menciona un ehempel.  
Den e proceso aki trabou hopi bes a perde e balor y orguyo cu e tabata trese den bida di e trahado y a bira un moda pa cubri su necesidadnan di bida. Mas y mas sinembargo hendenan cu ta trahando como recurso humano a cuminsa realisa cu esaki no ta juda ni e trahado ni e compania pa saca e resulatdo maximo den un empresa of organisacion y asina a cuminsa un buskeda pa trese bek orguyo y placer den trabou. Y esaki ta bay ta e tema central den un workshop cu Aruba Human Resources Association ta bay tene diamars awo. Esta 'zeven bronnen van arbeidsvreugde', e siete fuente di orguyo y placer den trabou. Esaki ta un  concepto desaroya pa Kees Kouwenhoven cu tabata un senior consultant di PWHC cu na cierto momento den su carera  a sinti e necesidad pa busca kico por trese bek e aspectonan aki den trabou. A base di investigacion y pruebanan cientifco a desaroya e programa aki cu ta un exito na diferente paisnan rond mundo. E workshop pa AHRA ta ser facilita pa sr Johan Koop cu ta coach certifica di e  'zeven bronnen van arbeidsvreugde' y gradua den maneho di personal na Universidad di Groningen. Durante e workshop lo duna atencion tambe na e importancia di vision di maneho di personal y con pa interpreta cifranan den recurso humano. E workshop ta tuma lugar diamars, maart 8, di 2 pa 5 or merdia den aula di EPI y pa mas informacion por jama Cavril Martijn na tel  561 0594 of Roy Winterdaal di AHRA na 593 4751  of email:   c_rombley@yahoo.com.