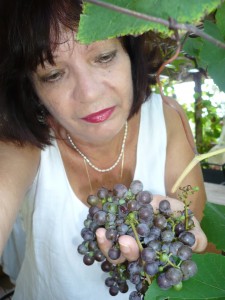 Mi ta corda cu na un momento di un crisis profundo den mi bida, un amigo a bisa mi algo cu semper a keda graba den mi mente.
Esta: 'Corda cu tur loke un otro hende hasi bo, ta abo mes ta permiti pa sosode'. Pasobra como un ser humano bo tin e libertad pa escoge con pa reaciona riba cualkier asunto. Si un hende bisa bo un palabra pisa bo por escoge pa rabia of pa keda den bo propio balor sin sinti ningun ofensa. Y aki a cuminsa un proceso largo pa los mi mes di situacionnan indesea den mi bida. Ora mi a bisa e dicho persona esaki despues di hopi aña, e no tabata ni corda mes, cu el'a bisa mi tal cos. Pero den mi bida, na e momento ey, su palabranan a inicia un proceso di conciencia cu ta dura te awe. Awor mi por puntra mi mes: 'Ta e mes a bis'e? Of ta un angelito a murmura den su orea? Ki diferencia esey lo hasi? Importante ta cu el'a yuda mi y pa esey mi ta agradecido.
Asina mi tabata combersa cu un hende cu den pasado a bay un workshop riba amor propio cu mi a yuda presenta. Esaki a yud'e balora su talentonan mas, net den un periodo cu e mester a tuma decisionnan grandi. Berdaderamente, ami tampoco ta corda 'con exactamente' e curso a bay, ni kico por a toca e persona aki y a sende e lus cu e tabatin mester. Pero, mi ta bisa danki cu mi por a yuda un otro y asina nos cada un tin nos balor.
Nos TUR ta bal hopi… No obstante 'ken nos ta', kico nos ta hasi of cuanto placa y poder nos tin. E ta un proceso cu ta inicia ora nos cuminsa balora nos mes y nos intencionnan, nos propositonan y nos deseo pa hasi un diferencia positivo serca un otro hende y na prome lugar den nos propio bida. Mi a siña un cos di balor grandi, podise despues di demasiado hopi aña, anto esey ta cu mi no por cambia ningun 'otro' hende y manera ami lo kier pa e ta, ni cuanto cu mi stim'e. Mi no por cambia mi famia, colega, ni amigonan, tampoco mi yiunan, cu ta e sernan cu mas mi ta stima…
Pero si mi por cambia 'mi mes'. Mi por cambia mi mes dor di ta e ehempel di e amor cu mi ta predica, dor di ta un aliado di Dios den un mundo cu tin bes a aleha su mes di E, di e naturalesa cu ta rondona nos. Dor di mira e bondad cu ta hinca den cada hende, con dificil cu tin ora por ta…
Mi tin un balor precioso…ABO tambe…
Nos cada un por cuminsa hasi e diferencia….AWOR…
Balor y lus….
Mi tin gan'i  core… duro duro…
Rumbo pa mi liberacion…
Los… los …los…
Los di mi rol di victima….
Radiante den mi propio gloria…
Los di mi pasado…
Los di e dolornan…
E complejonan di inferioridad…
Los di mi ansha y miedonan…
Leu…leu di nan tur…
Y cerca di e lus!
– Ingrid Werleman, sept. 2010

Loading ...